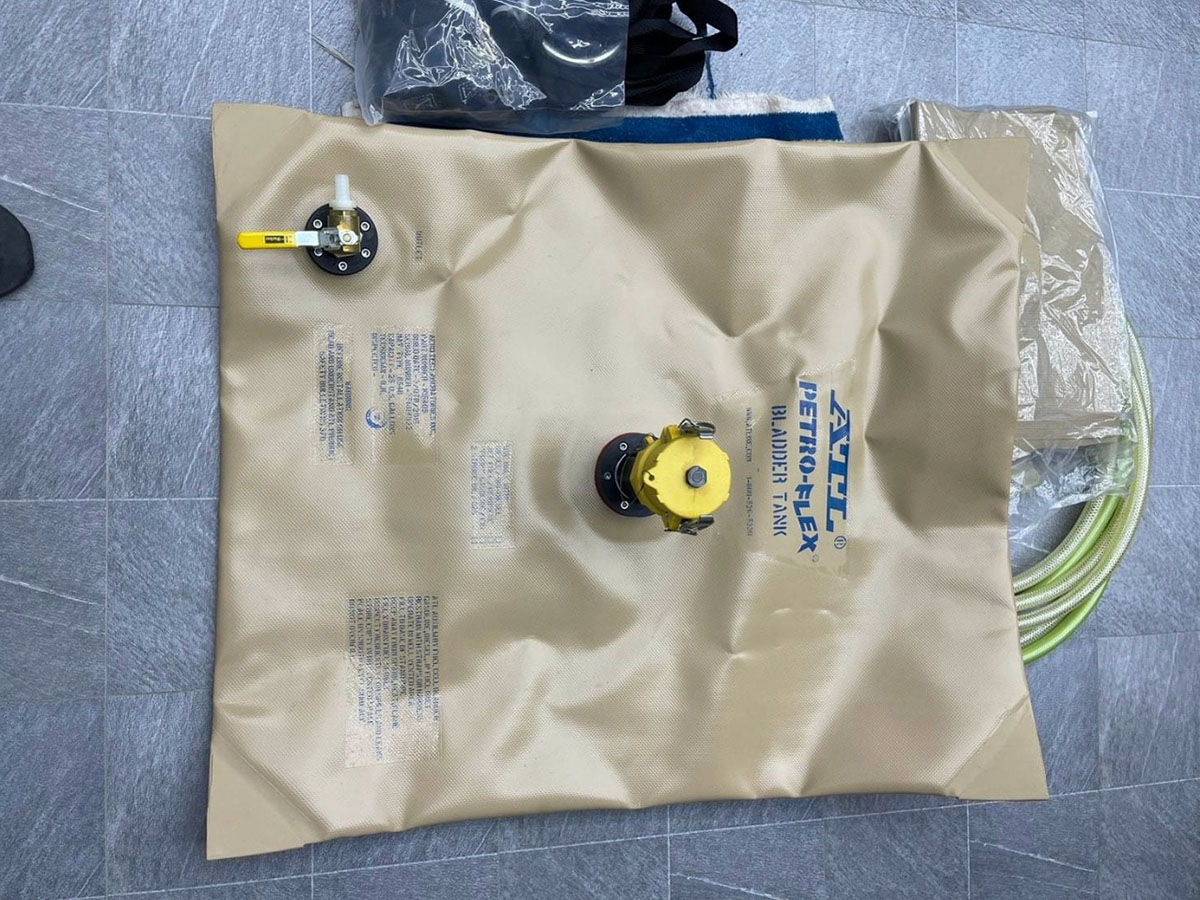 Pillow Style Marine Fuel Bladder Tanks – Petro Flex
Description
ATL's Petro-Flex Range Extension Marine Bladder Tanks are ideal for extended-range fishing, yachting (Motor Yachts and Sailing Yachts, Ferrying and Cruising trips.
They can be placed on a deck or in a vented locker, and is easily filled with gasoline or diesel with any standard fuel pump nozzle.
Capacity: 25 gallons / 100 liters.
Dimensions: 36"/91cm x 30"/76cm
Fill height: 10"/ 25cm
This ATL range extender fuel bladder is sold with an extra sun cover, outlet hose, base mat and a tie down kit.
Fully Collapsible – Roll Up and Stow When Not In Use! FREE YOUR VALUABLE DECK SPACE!
Gallery