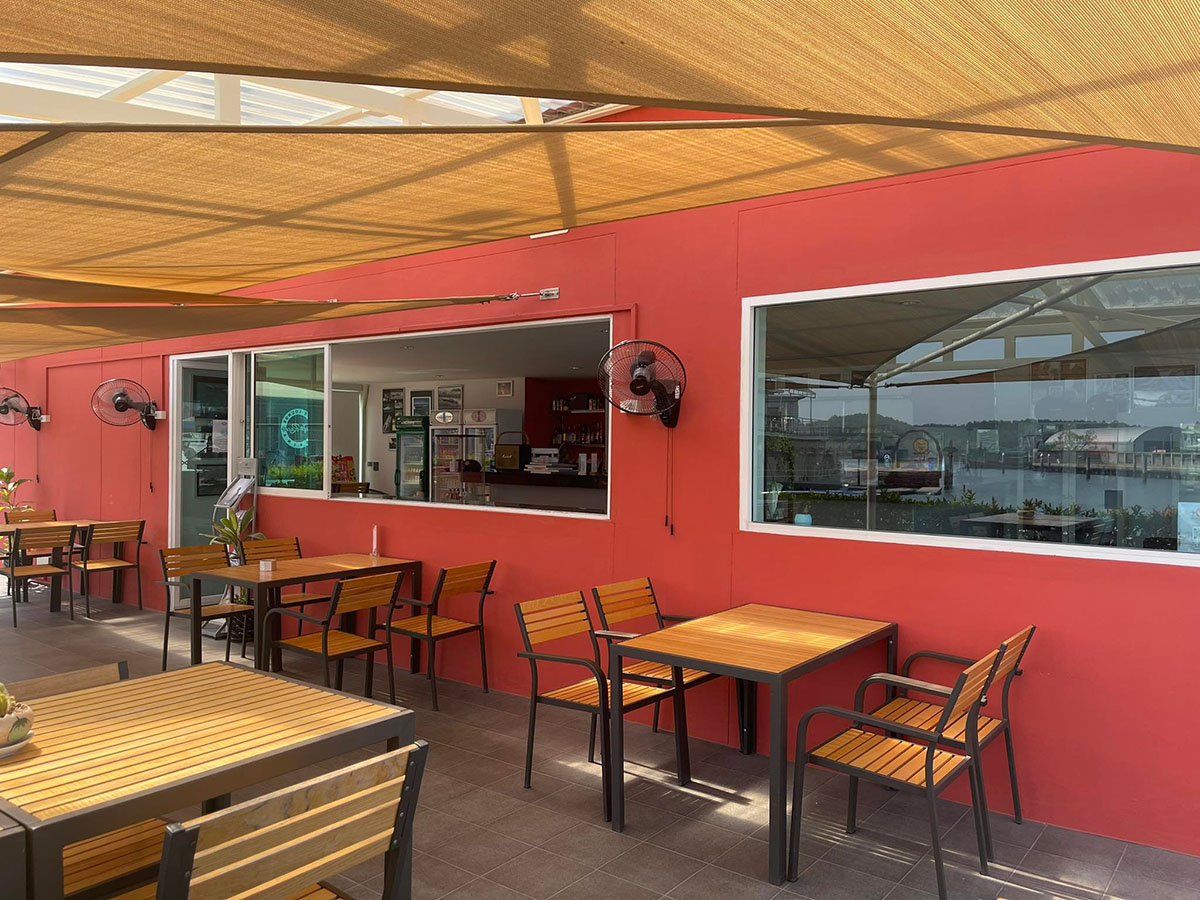 Hidden away at the region's only marina is Café Racer – which offers a delightfull dining experience that will leave you craving for more.

Weather you are a visitor or an expat, Café Racer at Racer Marina in Hua hin invites you to try the selection of tasty favorites against the backdrop of the views of the marina.

Indulge in a mouthwatering selection of dishes, unwind with a cup of aromatic coffee and allow the tranquility of the marina to wash over at Café Racer.
food Menu
Fried rice with pork or chicken + egg
Stir-fried with beef and basil + egg
Stir-fried with pork or chicken basil + egg
Garlic and pepper with pork or chicken
Spicy noodle salad with pork
Spicy minced pork or chicken
+ Served with Salad & French fries
Served with Salad & French fries
drink Menu
alcohol Menu
Selection of English Beers available
Peter Vella House Red (Glass)
Peter Vella House White (Glass)
+ Bottle Selection Menu at the Café
dessert Menu
Ice Cream Flavor: Sherbet Lime – Vanilla – Chocolate – Chocolate Chip
Fondant au chocolate with Ice Cream
+ Extra Ice Cream per scoop